digital stamp - fairy dancer- digistamp - ballet fairy in pointe shoes - fantasy line art for cards & crafts by mitzi sato-wiuff
SKU: EN-Y20212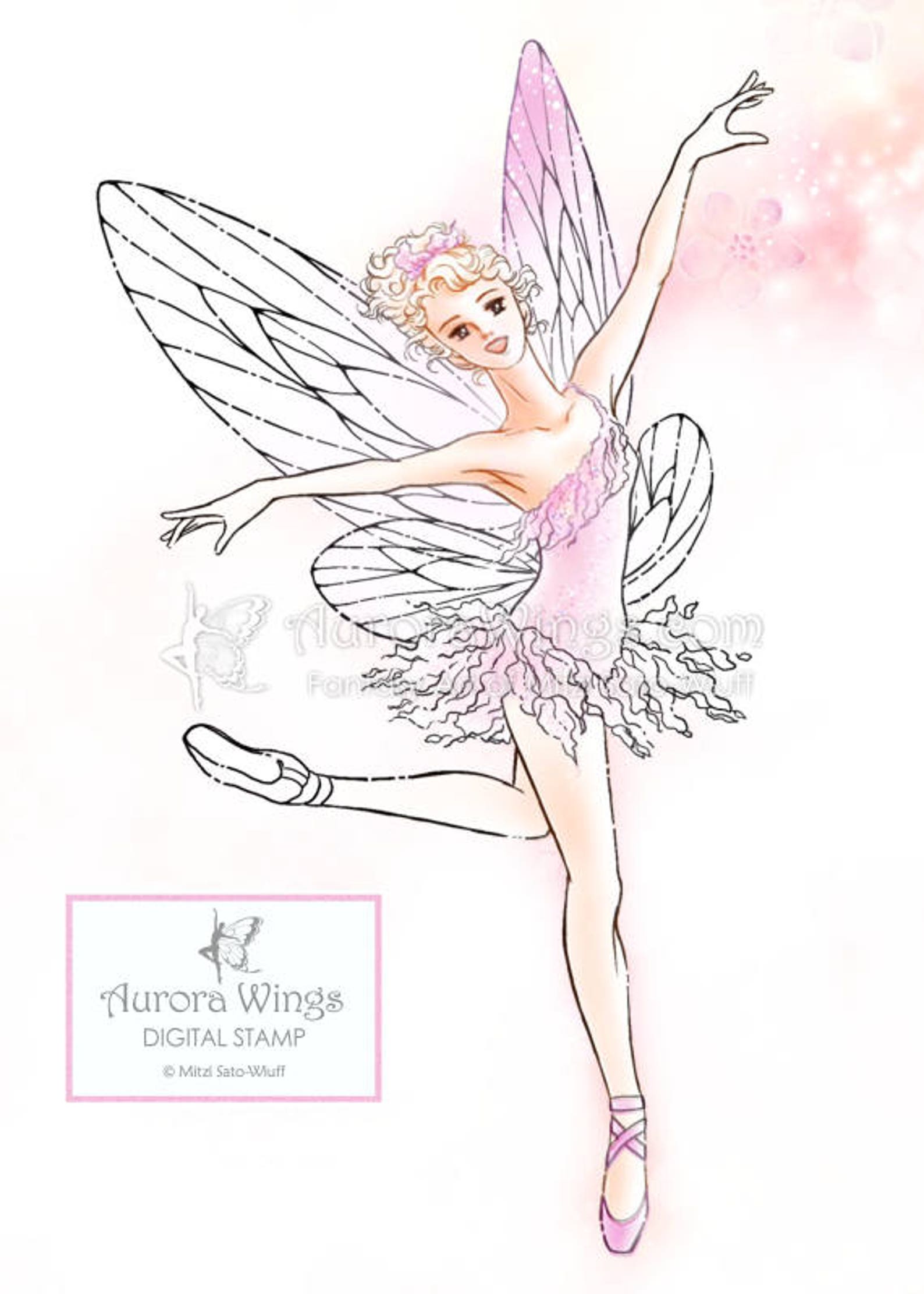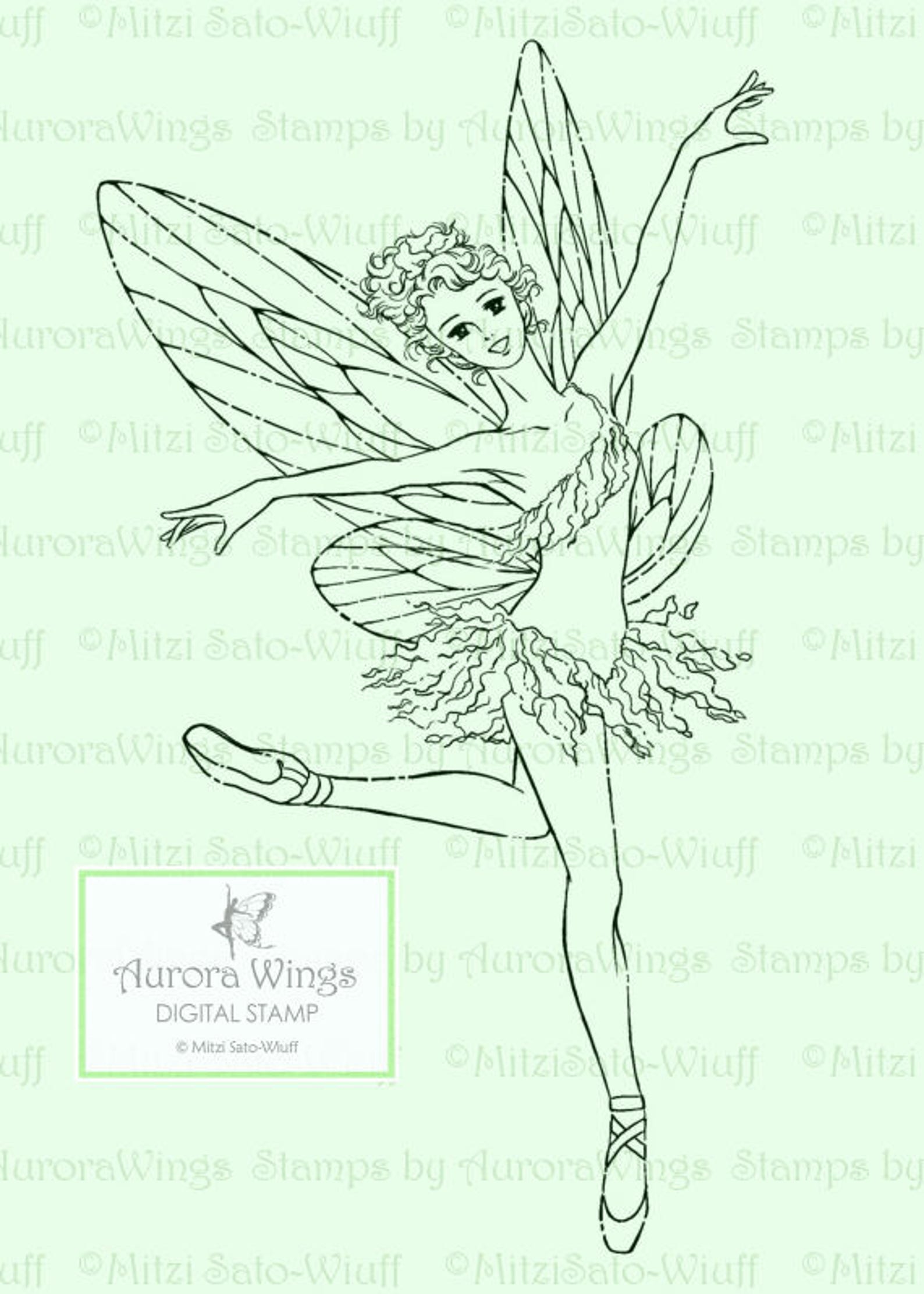 digital stamp - fairy dancer- digistamp - ballet fairy in pointe shoes - fantasy line art for cards & crafts by mitzi sato-wiuff
Season 19 of "Dancing With the Stars" is over and IMHO, it was a great ending. Many consider this season as one of the most successful in the show's history — for the first week in November, the show was ninth in the Top 25!! So it follows that the finals were the closest and most exciting in many years, and it certainly had its surprises. It was down to Alfonzo and Witney, Sadie and Mark, and Janel Parrish and Val Chmerkovskiy, three couples within three points of each other on the judges' leaderboard, even after tonight's Fusion Challenge. Each couple had 24 hours to make up a dance combining two styles — Alfonzo and Witney had cha cha/Argentine tango, Sadie and Mark had samba/quickstep, and Janel and Val had foxtrot/paso doble. And as predicted, the judges — Len Goodman, Carrie Ann Inaba, Bruno Tonioli (who was given a mirror ball birthday cake) and Julianne Hough — gave each couple perfect scores of 40.
Perets discovered Pilates to alleviate her own back pain, She had a 16-year professional career as a ballet, jazz, and modern dancer, and maintains close ties with the dance world today, Pilates has been popular among dancers for years before its popularity with the general public, Perets began taking classes before and after rehearsal to keep her back healthy, One of her instructors encouraged her to begin teaching herself, "This is my passion and family," she said, "I love working with people, I love that people come in here cranky and leave happy, I love digital stamp - fairy dancer- digistamp - ballet fairy in pointe shoes - fantasy line art for cards & crafts by mitzi sato-wiuff that they come in here sore and leave feeling great, I love when they do things they thought they would never do again, and leave feeling successful, It's easier to face the challenges of life when you feel stronger and confident."..
Nothing so lyrical has been written about work since Marx (in "The German Ideology") described a communist society that "makes it possible for me to … hunt in the morning, fish in the afternoon, rear cattle in the evening, criticize after dinner.". Pelosi's vision is equally idyllic except for one thing: The taxes of the American factory worker — grinding away dutifully at his repetitive, mind-numbing job — will be subsidizing the voluntary unemployment of the artiste in search of his muse. A rather paradoxical position for the party that poses as tribune of the working man.
"Separate Tables." Hillbarn Theatre, Today-March 27, Hillbarn Theatre, 1285 E, Hillsdale Blvd., Foster City, $32, www.HillbarnTheatre.org or 650-349-6411, "Fiddler on the Roof." Broadway San Jose presents the national touring production, Tuesday-March 20, San Jose Center for the Performing Arts, 255 Almaden Blvd., San Jose, $20-$79, 408-792-4111 or www.sjtix.com, "Snow Falling on Cedars." TheatreWorks, March 30-April 24, Mountain View Center for the Performing digital stamp - fairy dancer- digistamp - ballet fairy in pointe shoes - fantasy line art for cards & crafts by mitzi sato-wiuff Arts, 500 Castro St., Mountain View, $24-$79, 650-463-1960 or theatreworks.org..
Noon Sunday, Main Stage. Ever since making his North American debut at the Stanford Jazz Festival in 1995, Cuban alto saxophonist Yosvany Terry has cast a large shadow across the U.S. scene. Part of a brilliant cadre of Latin American musicians who are developing personal hybrids combining post-bop concepts and an array of African diaspora rhythms, Terry performs with a combustible quartet featuring his bassist brother Yunior Terry, Cuban-born pianist Osmany Paredes, and Miami-reared drummer Obed Calvaire (the latest member of the SFJAZZ Collective).