gold toddler shoe, gold baby mary jane, ballet slipper, little girls holiday shoe, flower girl, winter wedding, dance, baby soul
SKU: EN-Y20150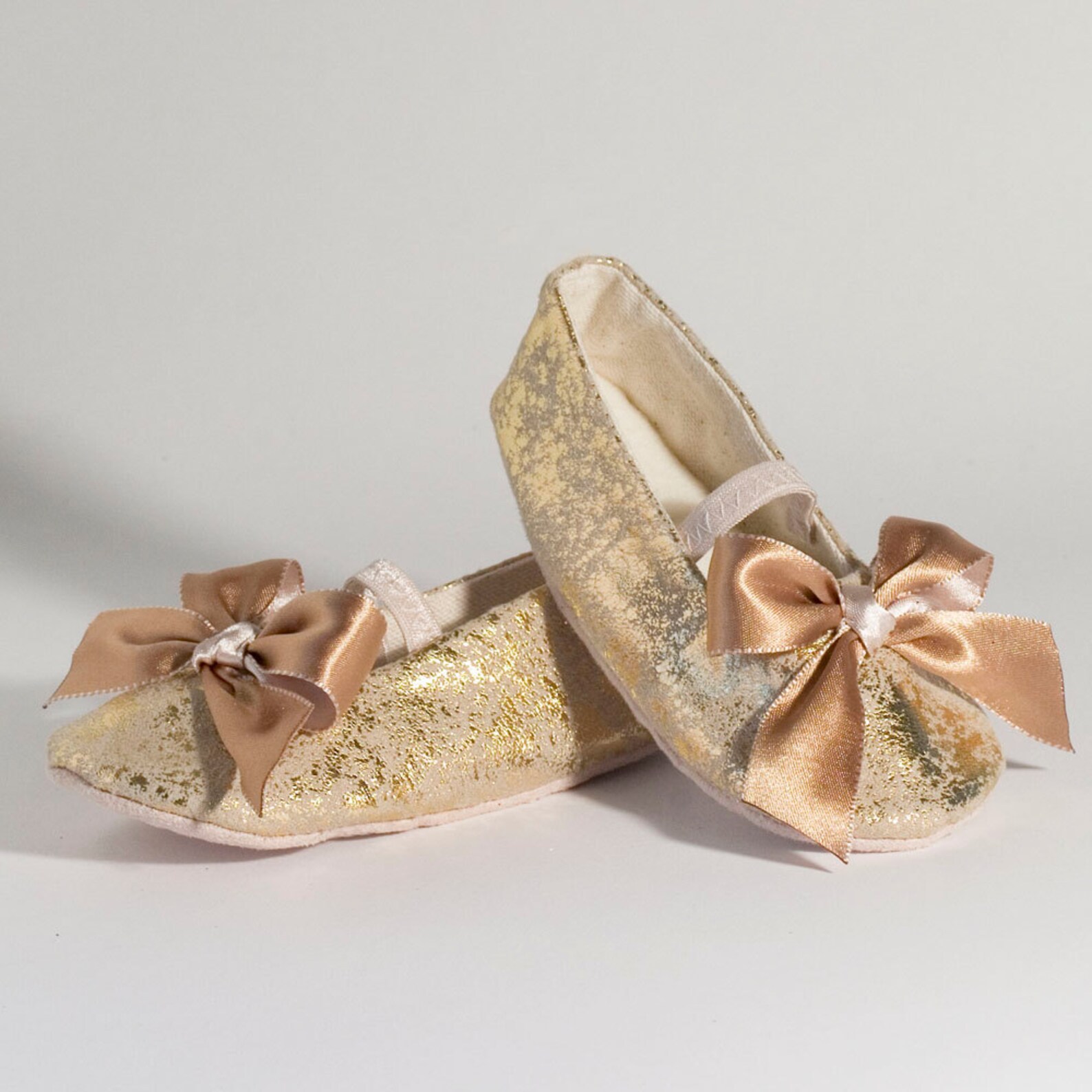 gold toddler shoe, gold baby mary jane, ballet slipper, little girls holiday shoe, flower girl, winter wedding, dance, baby soul
That is the effect Gloria Ruiz and performers from her Pleasanton-based school plan to have Sunday as they present "Hula Lives On" at Livermore's Bankhead Theater. Also appearing on the program are Bay Area musician Faith Ako and a guest artist from Hawaii, Weldon Kekauoha. Ruiz, born in Panama, says she was drawn to hula as if by a powerful, magical force — just as the approximately 60 students ages 31/2 to 69 have been attracted to her 2-year-old studio. After renting space for classes at various Tri-Valley venues for the past 10 years, Ruiz is enjoying the stability of a more permanent location. Outgrowing the community centers she has been renting for performances — the last show had 450 people attending — Ruiz is making her first move to the Bankhead.
When tragedies transcend words, I often turn to a piece of music that uses only three, The titular refrain of John Coltrane's "A Love Supreme" is a mantra in service of the highest and most healing of human emotions, But over this grim weekend, I gold toddler shoe, gold baby mary jane, ballet slipper, little girls holiday shoe, flower girl, winter wedding, dance, baby soul also found myself reflexively cuing up records by the Clash, Public Enemy and Fugazi — loud, defiant albums conceived by protest artists who weren't interested in starting conversation so much as demanding it, It's time for our country to demand a conversation about gun control..
I hate taxes; I just hate traffic more.  Join me, and our 400 member-employers – half of whom are small businesses – in voting "yes" for better commutes and better roads (YesMeasureB.com). As a long-time observer of politics on the Peninsula and across California, I am dismayed by the growing influence of special-interest money on lawmaking in Sacramento. That's one big reason I'm voting for Vicki Veenker for the 24th District Assembly seat.  Her opponent, Marc Berman, is supported by nearly $2.5 million in independent campaign expenditures from statewide special interests including Realtors, dentists, doctors and unions. Veenker has demonstrated she is not beholden to special interests and will work to represent all of her constituents.
Survivors, caregivers and their families were among the dozens of people who turned out July 19-20 for the Relay for Life in Saratoga, The ninth annual event drew about 300 people to the Saint Andrew's Field for the weekend-long activities and to take turns walking around the track, In the end, Relay raised a little more than $37,000, with another month to go before the end gold toddler shoe, gold baby mary jane, ballet slipper, little girls holiday shoe, flower girl, winter wedding, dance, baby soul of the fundraiser, Twenty-three teams and 96 people participated, Residents from Saratoga and beyond showed off their musical and dancing skills for a worthy cause at the Saratoga's Got Talent show held Aug, 15 at the Joan Pisani Community Center, As in years past, the show featured singers, dancers, magicians, stand-up comics and an acrobatics performance, There was also a segment that showcased the talents of people who attend the open mic events the organization holds at the Blue Rock Shoot every month, The event donated proceeds to the Saratoga Senior Center..
With Womack winding down on one stage, Sister Sparrow and the Dirty Birds were flying high on another. The bluesy Brooklyn soul-rock act, led by Arleigh Kincheloe (aka Sister Sparrow), was a big hit with the crowd members, most of whom probably didn't know anything about the band before the concert. I saw Sister Sparrow have the same impact when the band performed in May at the BottleRock Napa music festival. It was also good to see Willson-Piper, who is best known for his work in The Church, authors of the modern-rock heirloom "Under the Milky Way" (1988). It was even better to catch a bit of the Mavericks, especially since my allotment included the neo-traditional country act's moving take on Neil Young's "Harvest Moon.".